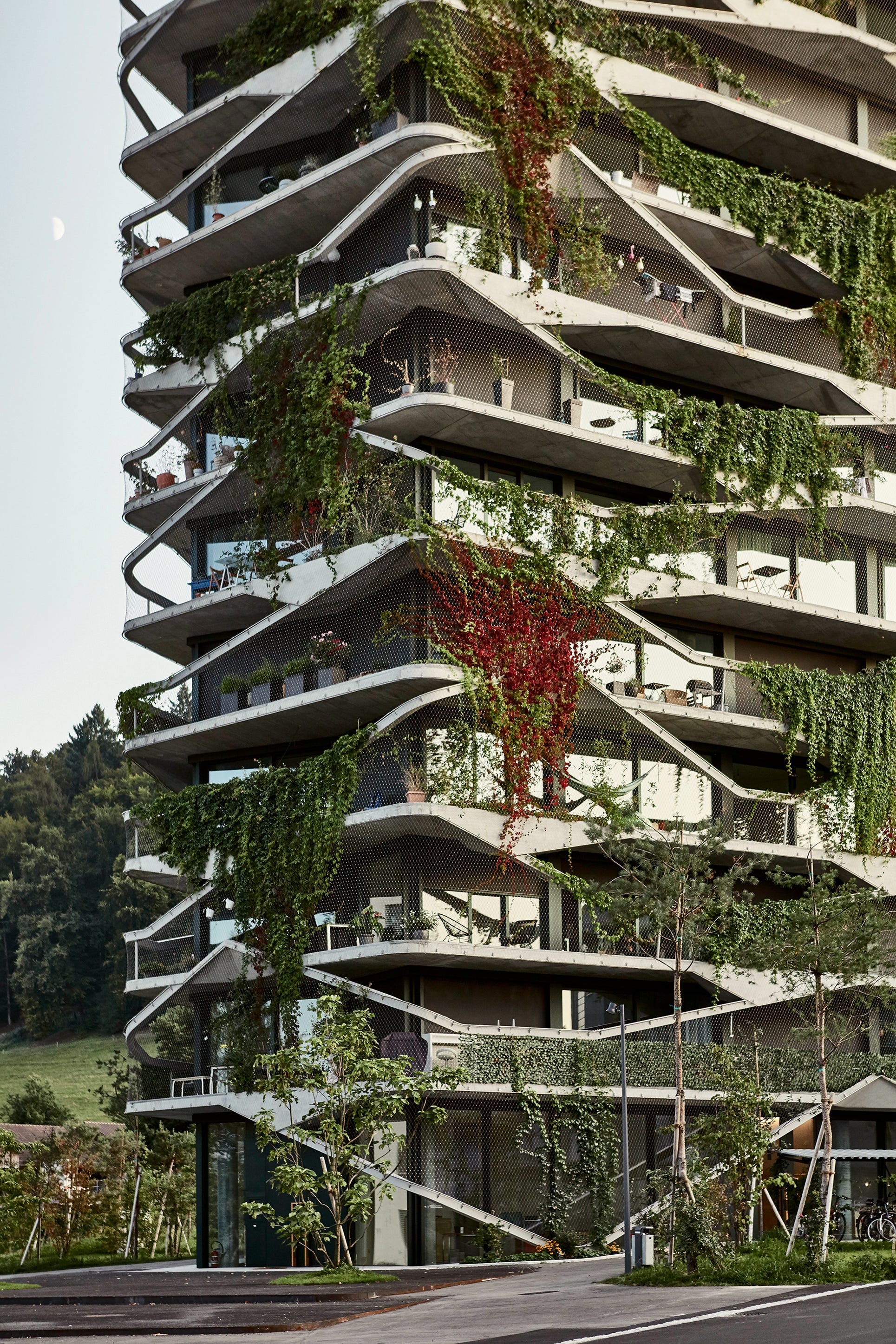 Buchner Bründler
Buildings II
A spectacular overview of works by one of the trendsetting architecture firms in Switzerland
Buchner Bründler Architects rank among the leading Swiss firms of the younger generation. This book features around fifteen completed projects from 2010 to 2020 in rich detail. The selection comprises new buildings as well as significant reconstructions, with a focus on housing designs of various sizes and types in Switzerland and Germany.

Yet Buchner Bründler – Buildings II does not merely bring together images of individual buildings. Instead, it places them in a larger context with concise texts that explore the historic, social, and economic aspects of their specific location. Moreover, renowned Swiss book designer Ludovic Balland and his collaborator Annina Schepping have experimented with a range of photographic methods and techniques. Their artistic interpretations of Buchner Bründler's buildings complete this stunningly beautiful volume.
Buchner Bründler
Buildings II

Edited by Ludovic Balland


Contributions by Tibor Joanelly, Urs Stahel, Franziska Schürch, Isabel Koellreuter, Oliver Schneider, and Ludovic Balland. Foreword by Daniel Buchner and Andreas Bründler

528 pages, 295 color and 816 b/w illustrations and plans
23 x 27 cm

Special price:
€ 87.00
A stunningly beautiful book.
"The presentation
of the projects is reminiscent one of a kind of cabinet of curiosities in which the large and the small, old and new,
the strange and the familiar encounter each other."
Tibor Joanelly, Editor-in-Chief of werk
Casa Mosogno.
© Ludovic Balland, Basel
Garden Tower.
© Michael Blaser, Bern
Cooperative Building Stadterle.
© Ludovic Balland, Basel
Cooperative Building Stadterle.
© Rory Gardiner, London
Nomad Hotel.
© Ruedi Walti, Basel
Cooperative Building Stadterle.
© Daisuke Hirabayashi, Basel
Casa Mosogno.
© Georg Aerni, Zürich
Nomad Hotel.
© Alexander Rosenkranz, Berlin
About Buchner Bründler
Buchner Bründler is a Swiss architectural firm founded in 1997 by Daniel Buchner and Andreas Bründler in Basel. The architecture by Buchner Bründler is distinguished by its dialogue with the place. Their buildings respond to context and extend it by further developing existing structures. What unites the architecture projects is their method or approach to building. This includes conceptual work on spatial programs, clearly articulated craftsmanship, and a conscious implementation of materiality. The quest for honesty with regard to material often leads to a utilization of archaic-looking raw concrete, which creates a feeling of security through its atmospheric density and intensity.
All book photographs © Ludovic Balland
Newsletter
Sign up for regular news from Park Books.